Handsfree Kits Fitted
Our Technicians Cover The Peterborough, Ipswich & Cambridge Area
Bluetooth handsfree car kits allow you to use your telephone safely and legally whilst in your vehicle. The connection to the car kit is made wirelessly via Bluetooth. This allows your phone to connect whether it is in your pocket, handbag, briefcase or even in the boot.
The handsfree car kit is controlled using the LCD display which is conveniently placed on your dashboard. Your phone memory is automatically copied to the car kit giving you full access to all your contacts. Just like your phone, the car kit will also display who is calling and gives you the option of answering or rejecting the call. Multiple devices can be connected to the car kit so whoever is driving the vehicle can safely use their phone.
The software inside the car kit can be updated should you find that your new phone doesn't work properly. This makes a Bluetooth hands free car kit a great long term investment.
Our installation team works throughout Ipswich, Bury St Edmunds, Newmarket, Cambridge, Huntingdon, Peterborough and Kings Lynn. Please call us for specific information and / or a quotation.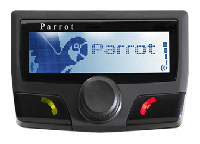 Parrot CK3100
Answer, end or reject calls using the buttons on the display.
Make calls using your phone book's memory
Sound comes through the car speakers (vehicle dependent)
Automatically mutes the car stereo (vehicle dependent)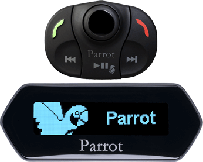 Parrot MKi9100
Bluetooth hands free car kit with iPod connection
Separate buttons let you answer, end or reject calls and control your iPod
Make calls using your phone book's memory
Sound comes through the car speakers (vehicle dependent)
Automatically mutes the car stereo (vehicle dependent)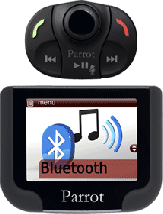 Parrot MKi9200
Bluetooth hands free car kit with iPod connection and colour screen
Separate buttons let you answer, end or reject calls and control your iPod
Make calls using your phone book's memory, Sound comes through the car speakers (vehicle dependent)
Automatically mutes the car stereo (vehicle dependent)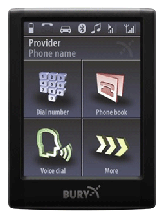 Bury CC9068
Bluetooth hands free car kit with colour touch scree
Full voice control – no voice training required
Make calls using your phone book's memory
Sound comes through the car speakers (vehicle dependent)
Automatically mutes the car stereo (vehicle dependent)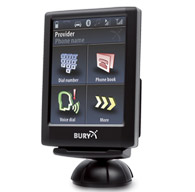 Bury Music
Bluetooth hands free car kit with colour touch screen and iPod connection
Full voice control – no voice training required
Make calls using your phone book's memory
Sound comes through the car speakers (vehicle dependent)
Automatically mutes the car stereo (vehicle dependent)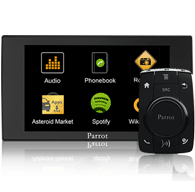 Parrot Asteroid
Bluetooth hands free car kit with colour touch screen and Smart Phone connection
Internet access when tethered with smart phone
Full voice control – no voice training required
Make calls using your phone book's memory
Sound comes through the car speakers (vehicle dependent)
Automatically mutes the car stereo (vehicle dependent)