Vehicle Trackers
There is a new solution to vehicle theft. GPS technology can track a vehicle anywhere, and vehicles fitted with these high quality trackers can be traced easily, making them too hot to handle for thieves.
Streets Installations is a specialist in the fitting of vehicle security systems. Operating in the Peterborough and Huntingdon area, Steve and his team have a mobile call-out service that can quickly, safely and efficiently fit a range of electronic security equipment to vehicles.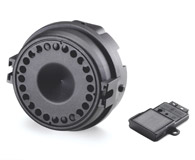 The availability of vehicle trackers means that they are gaining popularity amongst private motorists, and they can be invaluable in tracing and recovering vehicles after a theft, as well as acting as a deterrent. Our systems have been popular with commercial fleets for many years and have been used to protect vehicles that pose a high security risk, as well as for worker protection.
Streets is also a provider and fitter of high-quality Cobra alarm systems, and our installations are Thatcham approved and can help to reduce insurance premiums. Our range now includes the 4400 series of alarm, which is also approved by Thatcham, CAN integrated and approved for use with original equipment wiring and systems.
To help protect motorists from accident drive-offs and to aid claims in the event of a third-party accident, we also fit in-car witness cameras.
As with all our equipment, we are able to fit vehicle trackers anywhere in the Peterborough and Huntingdon area at no extra cost, so there's no need to come to us. We will also discuss your security needs to help you choose a security package. For pricing and more information, call us today or enquire on our contact form.
We accept most credit and debit cards. See below for details.


Email us
Complete the form below to proceed with your enquiry: